Your Dental Benefits with StayWell
February 1, 2022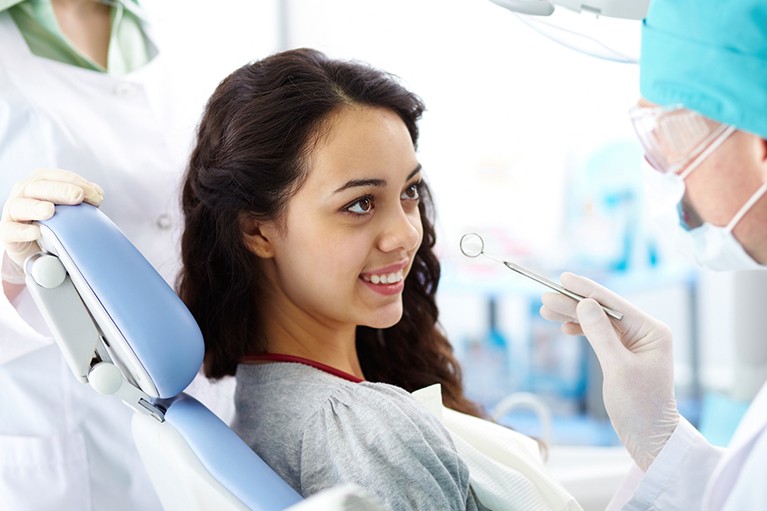 At StayWell we are invested in your good health and as part of our comprehensive approach to good health we offer dental benefits that give you all the necessary coverage to keep your dental health on track. Although many may not pay close enough attention to their dental health, your teeth and mouth hygiene can have major impacts on your overall health and happiness. Like other areas of the body, the mouth is home to bacteria — mostly harmless. However, naturally the mouth acts as an entry point to your digestive and respiratory tract, two very vital and sensitive systems within the body that are important to keep healthy. As the mouth provides entry into these tracts, bacteria that cause disease can easily find their way to these vital systems through the mouth leading to serious illness. So, what can we do to help prevent disease?
Oral Care is Self-Care
Maintaining good oral health care such as daily brushing and flossing can help keep bacteria under control. Without daily hygiene, bacteria within the mouth may reach levels that might lead to oral infections, such as tooth decay and gum disease. Endocarditis is one such disease that is known to be linked to improper oral care – which is when bacteria or other germs from another part of the body, such as your mouth, spread through your bloodstream and attach to certain areas in your heart. Even more often, pneumonia is known to be linked to bacteria from the mouth as bacteria from the mouth are pulled into the lungs causing this and other respiratory diseases.
Caring for Your Teeth Well with StayWell
With a StayWell dental plan you have full control over your dental health with levels of coverage at any Participating Provider of your choosing. However, with nearly all dentists within Guam and the CNMI being part of StayWell's provider network, with a StayWell dental plan you have more opportunities for savings. For diagnostic and preventive care such as cleanings, and exams the StayWell dental plan has you covered at 100% at participating providers, and 70/30 at non-participating providers. The freedom of providers, along with coverage for important preventative care services means that with a StayWell dental plan you have all the reason to be proactive with your dental health.
When thinking about your overall well-being remember oral health matters too. And remember that StayWell has your back when it comes to caring for your teeth. Learn more about your specific coverages and options by accessing your benefit information on the StayWell Access Portal.
Sources: