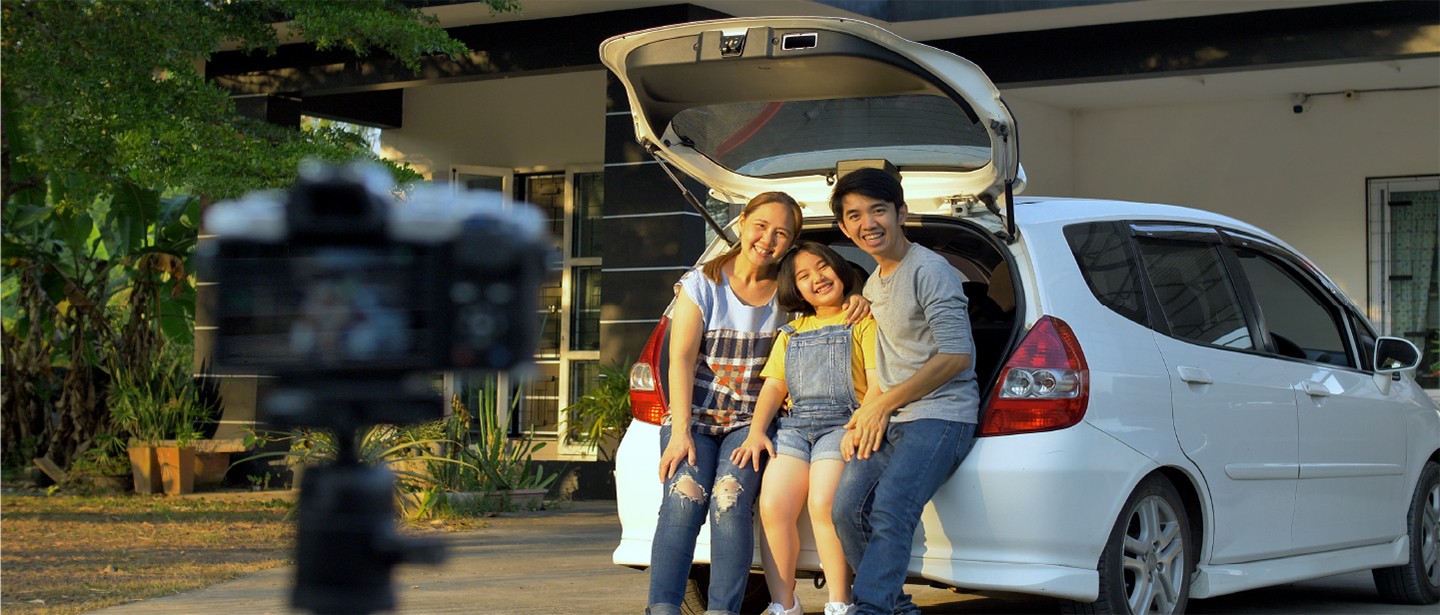 Why Choose StayWell For Your Home & Auto?
StayWell provides exceptional insurance protection for you and your family. With a variety of coverage options, our local agents are ready to work with you every step of the way to find a policy that best suits your needs. At StayWell we pride ourselves on our proven track record in quality coverage and customer service and are certain that you'll experience the StayWell difference when you switch your Home or Auto policy to StayWell. See how far you can go with a StayWell Home or Auto policy today!
Insurance For What Matters Most
At StayWell we understand that Homeowner's insurance provides more than just monetary relief in the case of a loss — homeowner's insurance is your way of protecting your loved ones and your financial future. This is why the StayWell Homeowner's Insurance policy is built with you in mind with a range of options so that you can build a policy that best suits your needs now and into the future.
Don't Just Buy Insurance, Build It!
When purchasing Homeowner's insurance for your home, remember it isn't one size fits all. Especially in the islands, there are a number of factors that contribute to different exposures your home may be faced with. This is why it's important to take inventory of your risks and exposures before you buy to ensure that you and your family are fully prepared for whatever life may throw at you.
Open Peril Coverage
StayWell now offers Open Peril Coverage which makes our homeowner's insurance policies fully customizable to meet your needs. With named peril coverage you get to choose coverage for specific risks such as Theft, Vandalism and Fire. In addition, StayWell is your insurance experts who are ready to work with you to identify your risks so you can protect your loved ones and financial investment.
Living in a Rental or Condo Unit?
StayWell offers coverage for renters and condo owners with our HO4 and HO6 insurance policies. With a StayWell renters insurance policy you can cover your personal property and liability to help you recover in the case of a loss. Meanwhile, condo owners can get coverage for their personal property and liability coverage to protect against potential exposures in their unit. Talk to your StayWell Insurance Representative to find the right plan for you!
Peace of Mind Wherever You Go
As with all of our insurance products, the StayWell Auto policy is designed to ensure that you can get back up and running after a loss occurs. For many in our community, access to a vehicle represents more than just freedom on the road, but access to work, school, family, friends and our beautiful island. With a StayWell Auto policy you are backed by StayWell's quality coverage and customer service so that you can drive with peace of mind.
Stay Safe, StayWell On the Road
The StayWell Auto Policy has everything you need to protect yourself and your financial investment while driving on the road. You can rest assured that StayWell has you covered for your basic needs with add on options to give you full control over your coverage.
Customize your Auto Insurance Policy with these insurance add-ons:
Uninsured Motorist Coverage

Loss of Use Coverage

Medical Payment Coverage