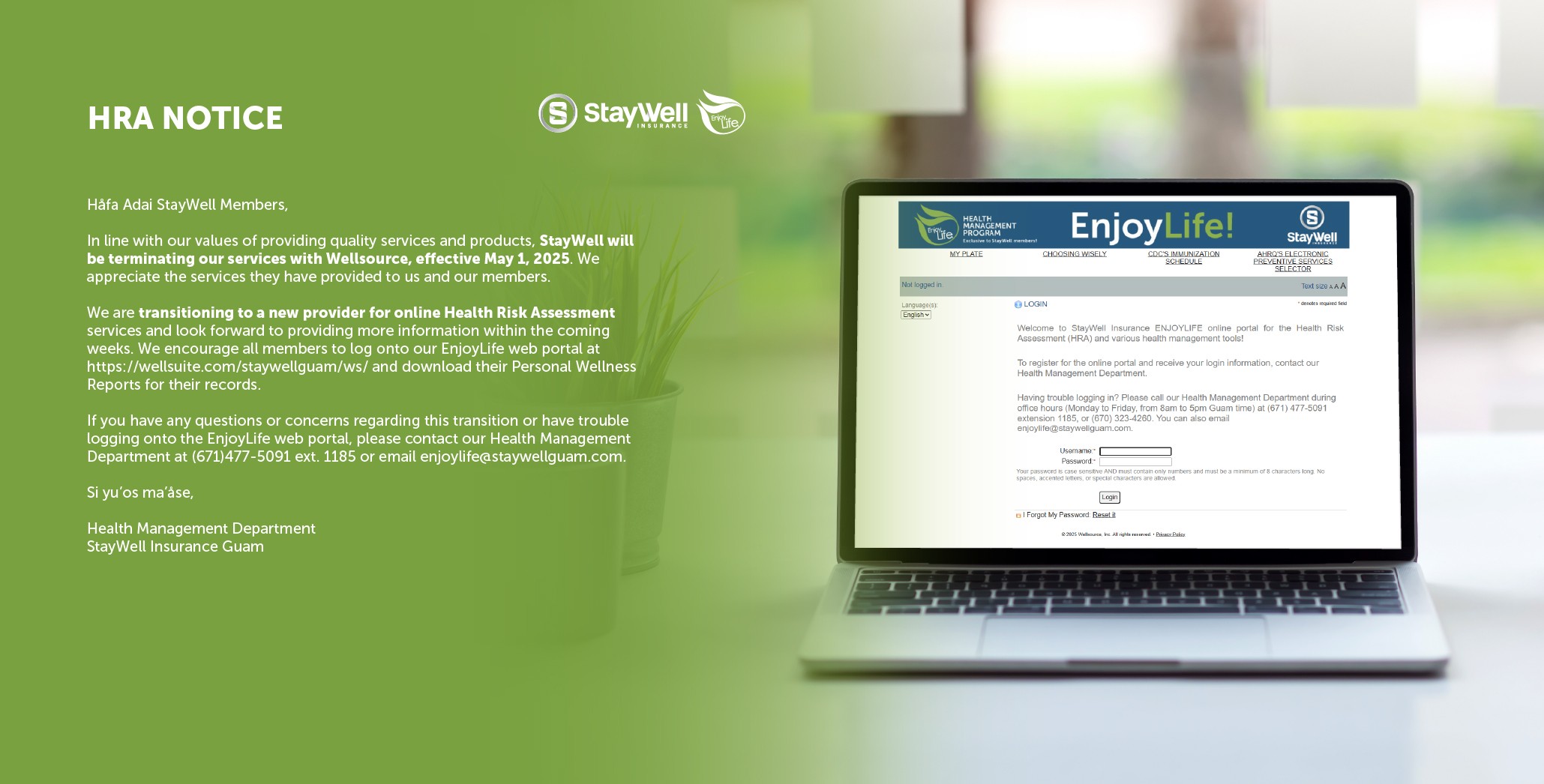 Take the first step towards better health with the online Health Risk Assessment (HRA)!
The online HRA helps identify areas in your health that you might want to consider changing. StayWell members 18 years old or older can complete the online HRA.
The HRA is a valuable tool that can help you evaluate areas like:
Self-Perceived Health Status

Physical Activity

Biometrics
Social and Mental Health

Nutrition

Readiness to change
Know Your Health Risk in 3 Easy Steps
Complete each question as best as you can by entering your information or selecting the answers that best apply to you. Your participation in this questionnaire is voluntary. On average, it will take you 20 minutes to complete this questionnaire.

Make sure to click Finish & Save. Results will be available within seconds. A Personal Wellness Profile (PWP) will be created for you to download and you can share it with your primary care physician.
Below you'll find answers to the questions we get asked the most about the Health Risk Assessment
For more information contact the Health Management Department (671) 477-5091 ext. 1185 [email protected]
Hosted by Wellsource Inc., the HRA is NCQA Certified and HIPAA compliant. Neither Wellsource nor StayWell will share your information with anyone without your written consent.