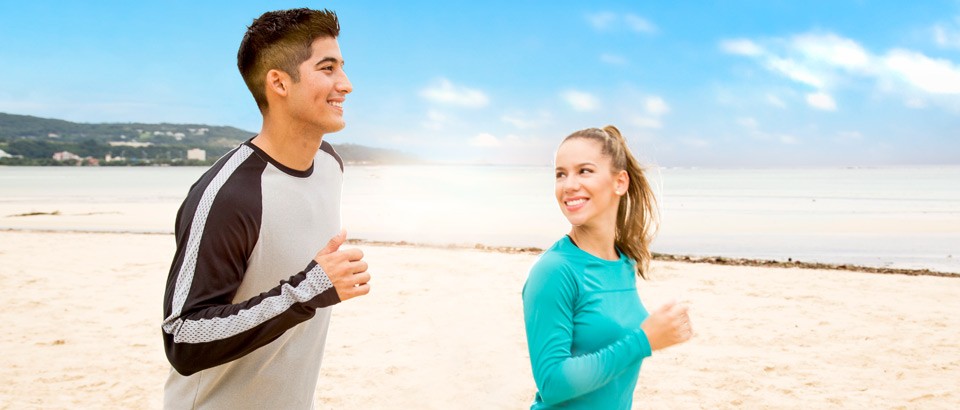 Dr. Horinouchi Wellness Clinic
The Genesis Detox Program is an individualized lifestyle change detox program guided by Dr. Horinouchi. The program includes a consultation with Dr. Horinouchi, 2-week Meal Guide with recipes for breakfast, lunch and dinner and meal replacement powders. Patients learn to make their own healthy meals and what food to cut out of their diet. Supplements including meal replacement powder and whole-body cleanse pack of detox activation, probiotics and fiber. The program also includes weekly assessments including basic vitals and dietary intake questions. One 30-minute session of Ionic Detox Footbath.
Genesis Detox Program
Seventh Day Adventist Wellness Programs
7 Day Shape Up Program
The 7 Day Shape Up is our introductory program that is designed to help individuals jumpstart on implementing healthy dietary intake and lifestyle habits. This program has helped with overcoming cravings for unhealthy foods and drinks, get rid of aches and pains, and even proven to lower cholesterol levels or high blood pressure. With the Shape Up program, individuals will learn the importance of eating a whole food diet and mindful eating. The program also emphasizes on eating habits, exercise regimens, sleep hygiene and hydration level. The 7 Day Shape Up program comes with 2 meals each: one late breakfast and one late lunch. During the weekend, patients will be preparing their meals in which recipes and ingredients are provided as well.
7 Day Shape Up – September 18-25, 2023
7 Day Detox Program
The 7 Day Detox Program is a program that provides meals and whole food powders for 7 days that will help you gain energy, look, and feel better. This program is designed to cleanse your body, while focusing on whole, unprocessed foods that help nurture and heal your body, and lighten your toxic load. It has helped with weight loss, lowering cholesterol levels, and even reverse pre-diabetes! The program also emphasizes on exercise regimens, sleep hygiene and hydration level.
The 7 Day Detox program includes a fresh fruit smoothie, whole food meal, and whole food powder mixes. Recipes and ingredients are provided for the weekend meals, which will be prepared by participants.
7 Day Advanced Detox Program
The 7 Day Advanced Detox program is program that provides high nutrient density whole food powder mix with powder phytonutrients that will help gain individuals' health back, feel great, and look astounding. The powders provided for this program are compact with nutrients from fresh fruits and vegetables to help your body heal on a cellular level.
The 7 Day Advanced Detox program is not an all-liquid diet. Participants will be able to have unlimited fruits and vegetables during the program. The 7 Advanced Detox has helped participants with gaining energy levels, lowering and eliminating maintenance medications, and improve their sleeping patterns. The program also emphasizes on exercise regimens, sleep hygiene and hydration level.
7 DAY ADVANCED DETOX – September 29 - October 5, 2023
NEWSTART Program
The NEWSTART Program is a 2-week course that has been meticulously designed, critically evaluated and continuously improved to help reverse all the lifestyle chronic diseases, whether its diabetes, high blood pressure, gout, obesity, chronic fatigue, hormonal imbalance, osteoporosis, food allergies, thyroid problems, arthritis, or inflammation. During this program, participants will discover the wonders of healthy lifestyle habits. The program also emphasizes on exercise regimens, sleep hygiene and hydration level.
The NEWSTART Program includes meals, cooking demonstrations, group work outs, discussions, and so much more for two weeks.
NEWSTART - September 29 - October 8, 2023
Living Well with Diabetes Program
The DiaBeatIt! Living Well with Diabetes Program is the only program accredited by the Diabetes Education Accreditation Program, AADE on island. It is a 2.5-week program that consists of tools to live well with Diabetes, such as diabetes reversal/remission, healthy eating/healthy coping with follow ups to 12 months, and much more via our 7-day programs.
DiaBeatit! - September 11 - 25, 2023
Stop-Smoking Program
The Stop-Smoking program is available to all StayWell members who are current smokers and wish to quit. The program is conducted over five, two-hour sessions and lead by a medical physician with support staff certified in smoking and tobacco smoking cessation strategy, and guiding participants to strengthen their motivation to change. The program focuses on physical effects and psychological issues of smoking and utilizes natural solutions to help participants understand the effects of tobacco use. Participants learn skills and techniques to help them on their path to a smoke free lifestyle. The Stop-Smoking program is covered at 100% of eligible charges. Members can enroll in the program by calling the Wellness Partners at SDA ((671)-648-2533).